Even so faith, if it hath not works, is dead, being alone. Yea, a man may say, Thou hast faith, and I have works: shew me thy faith without thy works, and I will shew thee my faith by my works. James 2:17-18 (KJV)
God's Great Commission
And Jesus came and spake unto them, saying, All power is given unto me in heaven and in earth. Go ye therefore, and teach all nations, baptizing them in the name of the Father, and of the Son, and of the Holy Ghost: Teaching them to observe all things whatsoever I have commanded you: and, lo, I am with you alway, even unto the end of the world. Amen. Matthew 28:18-20 (KJV)
I am called by God to Do Good Works. What should I do?
Many in the Church today say we don't have to do Good Works. This is a False Teaching and does not match up with what the Bible says. It is true that we cannot earn our way into Heaven with works. Grace gives us Eternal Life and by Faith through Jesus alone we are saved. But, it is also true that we are instructed by God's Word to do Good Works.
For by grace are ye saved through faith; and that not of yourselves: it is the gift of God: Not of works, lest any man should boast. For we are his workmanship, created in Christ Jesus unto good works, which God hath before ordained that we should walk in them. Ephisians 2:8-10 (KJV)
But wilt thou know, O vain man, that faith without works is dead? Was not Abraham our father justified by works, when he had offered Isaac his son upon the altar? Seest thou how faith wrought with his works, and by works was faith made perfect? And the scripture was fulfilled which saith, Abraham believed God, and it was imputed unto him for righteousness: and he was called the Friend of God. Ye see then how that by works a man is justified, and not by faith only. Likewise also was not Rahab the harlot justified by works, when she had received the messengers, and had sent them out another way? For as the body without the spirit is dead, so faith without works is dead also. James 2:20-26 (KJV)
They profess that they know God; but in works they deny him, being abominable, and disobedient, and unto every good work reprobate. Titus 1:16 (KJV)
How do I get started?
Commit thy works unto the Lord, and thy thoughts shall be established. Proverbs 16:3 (KJV)
The very first and last thing that I need to do is read, study and understand the Holy Bible. I must use the original scriptures; Hebrew/Greek interlinear translations and the King James Version. I cannot use the modern Bible translations they have significantly altered the Word of God. I need to hear what God says not what man wanted it to say.
And how shall they preach, except they be sent? as it is written, How beautiful are the feet of them that preach the gospel of peace, and bring glad tidings of good things! But they have not all obeyed the gospel. For Esaias saith, Lord, who hath believed our report? So then faith cometh by hearing, and hearing by the word of God. But I say, Have they not heard? Yes verily, their sound went into all the earth, and their words unto the ends of the world. Romans 10:15-18 (KJV)
But he answered and said, It is written, Man shall not live by bread alone, but by every word that proceedeth out of the mouth of God. Matthew 4:4 (KJV)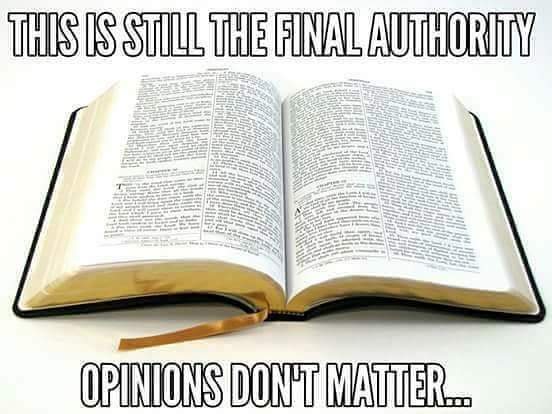 I can take the Bible with me using the free online version. Read it in my own language! I need to remember to stick with the KJV.
For I testify unto every man that heareth the words of the prophecy of this book, If any man shall add unto these things, God shall add unto him the plagues that are written in this book: And if any man shall take away from the words of the book of this prophecy, God shall take away his part out of the book of life, and out of the holy city, and from the things which are written in this book. Revelation 22:18-19 (KJV)
Study to shew thyself approved unto God, a workman that needeth not to be ashamed, rightly dividing the word of truth. 2 Timothy 2:15 (KJV)
I need to have the right attitude for God's Service.
Rejoice in the Lord alway: and again I say, Rejoice. Let your moderation be known unto all men. The Lord is at hand. Be careful for nothing; but in every thing by prayer and supplication with thanksgiving let your requests be made known unto God. And the peace of God, which passeth all understanding, shall keep your hearts and minds through Christ Jesus. Finally, brethren, whatsoever things are true, whatsoever things are honest, whatsoever things are just, whatsoever things are pure, whatsoever things are lovely, whatsoever things are of good report; if there be any virtue, and if there be any praise, think on these things. Philippians 4:4-8 (KJV)
For it is God which worketh in you both to will and to do of his good pleasure. Do all things without murmurings and disputings: That ye may be blameless and harmless, the sons of God, without rebuke, in the midst of a crooked and perverse nation, among whom ye shine as lights in the world; Holding forth the word of life; that I may rejoice in the day of Christ, that I have not run in vain, neither laboured in vain. Philippians 2:13-16 (KJV)
Find my calling in God's Service…
I need to realize that we are all called to different works as God's Children, just like the Holy Spirit enables different gifts within us. Small steps in God's service are important and large steps are important. I will Pray and listen the Holy Spirit guide my heart and soul about what to do. I will not wait, I will do God's Good Work every day and at every opportunity I have; witnessing, helping the needy; donating my time and money, Praying with and for others… When my true calling is revealed to me through the Holy Spirit, I will walk that path no matter what lies ahead. I will prevail!
But to do good and to communicate forget not: for with such sacrifices God is well pleased. Hebrews 13:16 (KJV)
And let us not be weary in well doing: for in due season we shall reap, if we faint not. As we have therefore opportunity, let us do good unto all men, especially unto them who are of the household of faith. Galatians 6:9-10 (KJV)
Withhold not good from them to whom it is due, when it is in the power of thine hand to do it. Say not unto thy neighbour, Go, and come again, and to morrow I will give; when thou hast it by thee. Proverbs 3:27-28 (KJV)
Direct Works we are called to do – The Least of These.
When the Son of man shall come in his glory, and all the holy angels with him, then shall he sit upon the throne of his glory: And before him shall be gathered all nations: and he shall separate them one from another, as a shepherd divideth his sheep from the goats: And he shall set the sheep on his right hand, but the goats on the left. Then shall the King say unto them on his right hand, Come, ye blessed of my Father, inherit the kingdom prepared for you from the foundation of the world: For I was an hungred, and ye gave me meat: I was thirsty, and ye gave me drink: I was a stranger, and ye took me in: Naked, and ye clothed me: I was sick, and ye visited me: I was in prison, and ye came unto me. Then shall the righteous answer him, saying, Lord, when saw we thee an hungred, and fed thee? or thirsty, and gave thee drink? When saw we thee a stranger, and took thee in? or naked, and clothed thee? Or when saw we thee sick, or in prison, and came unto thee? And the King shall answer and say unto them, Verily I say unto you, Inasmuch as ye have done it unto one of the least of these my brethren, ye have done it unto me. Then shall he say also unto them on the left hand, Depart from me, ye cursed, into everlasting fire, prepared for the devil and his angels: For I was an hungred, and ye gave me no meat: I was thirsty, and ye gave me no drink: I was a stranger, and ye took me not in: naked, and ye clothed me not: sick, and in prison, and ye visited me not. Then shall they also answer him, saying, Lord, when saw we thee an hungred, or athirst, or a stranger, or naked, or sick, or in prison, and did not minister unto thee? Then shall he answer them, saying, Verily I say unto you, Inasmuch as ye did it not to one of the least of these, ye did it not to me. And these shall go away into everlasting punishment: but the righteous into life eternal. Matt 25:31-46 (KJV)
God sees my Works, better make sure they are right!
In all labour there is profit: but the talk of the lips tendeth only to penury. Proverbs 14:23 (KJV)
Therefore, my beloved brethren, be ye stedfast, unmoveable, always abounding in the work of the Lord, forasmuch as ye know that your labour is not in vain in the Lord. 1 Corinthians 15:58 (KJV)
And whatsoever ye do, do it heartily, as to the Lord, and not unto men; Knowing that of the Lord ye shall receive the reward of the inheritance: for ye serve the Lord Christ. But he that doeth wrong shall receive for the wrong which he hath done: and there is no respect of persons. Colossians 3:23-25 (KJV)
God will lead and protect me!
Blessed are ye, when men shall revile you, and persecute you, and shall say all manner of evil against you falsely, for my sake. Rejoice, and be exceeding glad: for great is your reward in heaven: for so persecuted they the prophets which were before you. Matthew 5:11-12 (KJV)
Finally, my brethren, be strong in the Lord, and in the power of his might. Put on the whole armour of God, that ye may be able to stand against the wiles of the devil. For we wrestle not against flesh and blood, but against principalities, against powers, against the rulers of the darkness of this world, against spiritual wickedness in high places. Wherefore take unto you the whole armour of God, that ye may be able to withstand in the evil day, and having done all, to stand. Stand therefore, having your loins girt about with truth, and having on the breastplate of righteousness; And your feet shod with the preparation of the gospel of peace; Above all, taking the shield of faith, wherewith ye shall be able to quench all the fiery darts of the wicked. And take the helmet of salvation, and the sword of the Spirit, which is the word of God: Praying always with all prayer and supplication in the Spirit, and watching thereunto with all perseverance and supplication for all saints; Ephesians 6:10-18 (KJV)
What shall we then say to these things? If God be for us, who can be against us? Romans 8:31 (KJV)
I want to be able to say this on Judgment Day!
I have fought a good fight, I have finished my course, I have kept the faith: Henceforth there is laid up for me a crown of righteousness, which the Lord, the righteous judge, shall give me at that day: and not to me only, but unto all them also that love his appearing. 2 Tim 4:7-8 (KJV)